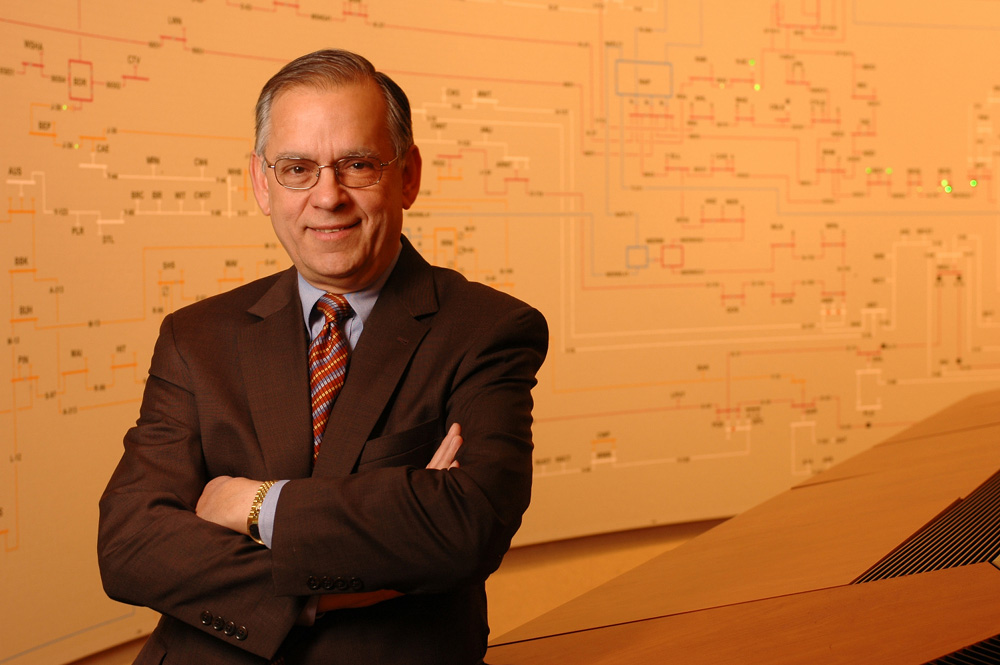 The much beloved Jose Delgado died on Sunday, January 24, 2021 at the age of 74. Jose was attending an Opus Dei workshop in Texas when he unexpectedly died from a stroke.
Jose was born in Cuba on November 23, 1946. As part of Operation Peter Pan, he and his siblings immigrated to the United States in 1961 when Jose was 14.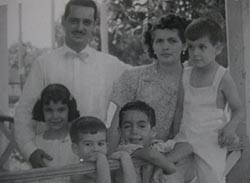 He was placed with a family in Chicago and after six months was reunited with his family. He attended Holy Trinity High School in Chicago and later made his way to Wisconsin where he attended Marquette University and obtained a degree in electrical engineering.
José Delgado oversaw the creation of American Transmission Company (ATC). ATC became operational Jan. 1, 2001 as the first multi-state transmission-only utility in the U.S.; it currently has transmission facilities in portions of Wisconsin, Michigan, Minnesota and Illinois. Delgado served as President and Chief Executive Officer of ATC from initial operations until April 2009 when he became Executive Chairman of the Board of the Company. Mr. Delgado retired from ATC on February 28, 2010.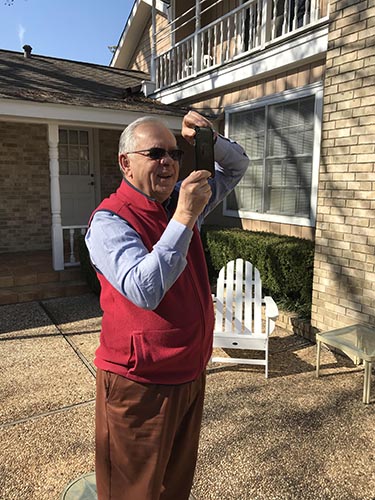 Previously, Delgado spent 27 years at Wisconsin Electric Power Co. (now We Energies) starting as an electrical engineer and ending as Vice President of Electric System Operations when named to lead the formation of ATC in late 1999. At Wisconsin Electric Mr. Delgado worked in the construction, start up and management of fossil power plants. He led the planning, engineering and construction functions and ended up managing the system operations and generation dispatch activities.
Delgado was chairman and president of MAIN, the regional reliability council for eastern Wisconsin, Illinois and western Missouri. He has been a trustee of NERC, the North America Electric Reliability Corporation, a member of the Midwest Independent System Operator Transmission Owners Committee and an advisor to the Electric Power Research Institute (EPRI) Power Delivery Group.
Mr. Delgado has been a member of the Department of Energy (DOE) Electric System Reliability Task Force and held other positions on various committees and task forces in MAIN, EPRI and as a member of an industry advisory board to the DOE laboratories. He was a member of the Greater Milwaukee Committee and of the Marquette University School of Engineering National Advisory Council. He served on the Board of St. Anthony School of Milwaukee (The largest Catholic school in the U.S.), Forward Wisconsin, the United Community Center and the Wisconsin Manufacturers & Commerce.
Delgado served on the U.S. Department of Energy Electricity Advisory Committee, the University of Wisconsin-Milwaukee Chancellor's Council of Corporate Sponsors and the School of Business Advisory Council. On June 14, 2011 Governor Walker appointed Delgado to a five year term as a commissioner of the Southeastern Wisconsin Regional Planning Commission.
Delgado graduated cum laude from Marquette University with a bachelor's degree in electrical engineering. He earned a master's degree in electrical engineering from Marquette University and a master's degree in business administration from the University of Wisconsin-Milwaukee. Delgado was a member of two engineering honorary associations, ETA KAPPA NU and TAU BETA PI. He was named a Chapter Honoree by the Board of Directors of Beta Gamma Sigma of UWM and received the Professional Achievement Award from the College of Engineering at Marquette University
In 2014 Governor Scott Walker named Jose a University of Wisconsin Regent, a position he held until his death.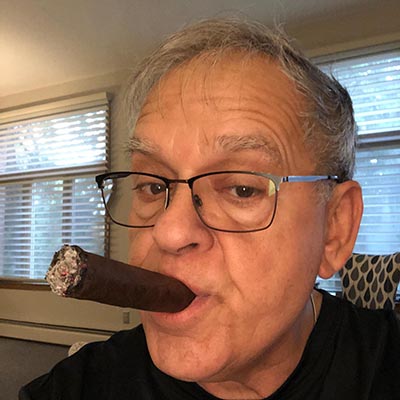 Throughout his career and his retirement, Jose spent many hours every week helping to run mentoring activities for young men and adult men at Layton Study Center, a nonprofit supplemental educational organization based in Brookfield, WI. Jose gave talks and classes as well as mentoring both young and old alike.
One of Jose's most prized achievements was having met St. Josemaría Escrivá, a saint to whom he had great devotion. He helped many men to understand the message of St. Josemaría that ordinary work can serve as an offering to the Lord.
Those who knew Jose will remember him fondly for many of his admirable qualities: his large personality, good humor, his engaging conversations, professional approach to getting things done plus his love of life and the United States—the country he came to call his own.
He is survived by his younger brother, Dave, and his sisters Carmen, Vivian, and Regina.
In lieu of flowers, memorial gifts to Santa Croce - Pontifical University of the Holy Cross would be appreciated. Donations can be made by clicking here.