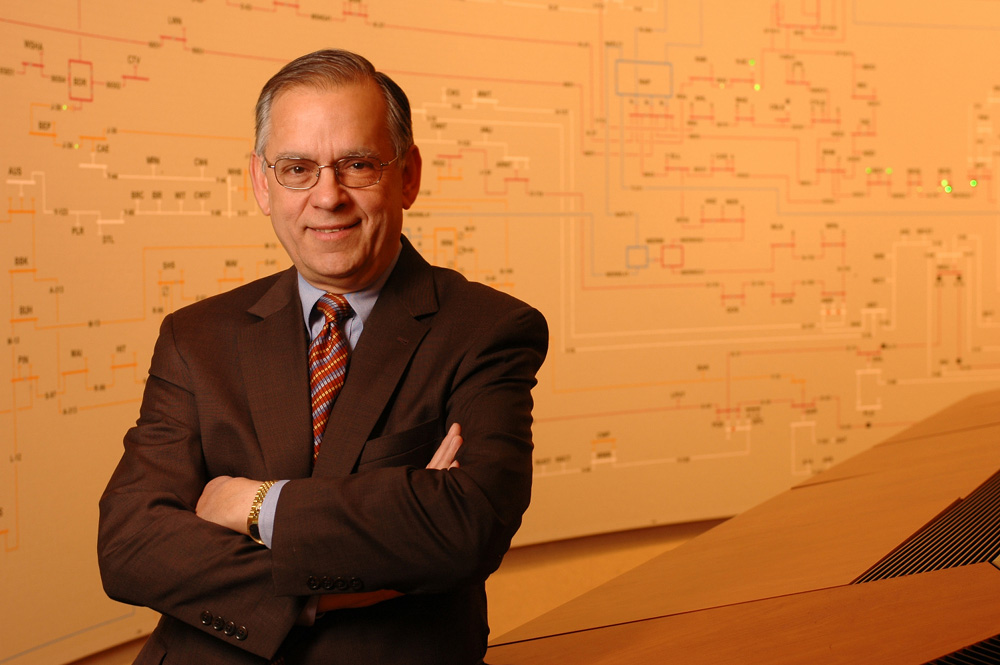 José Delgado oversaw the creation of American Transmission Company (ATC). ATC became operational Jan. 1, 2001 as the first multi-state transmission-only utility in the U.S.; it currently has transmission facilities in portions of Wisconsin, Michigan, Minnesota and Illinois. Delgado served as President and Chief Executive Officer of ATC from initial operations until April 2009 when he became Executive Chairman of the Board of the Company. Mr. Delgado retired from ATC on February 28, 2010. He will continue to reside in the Milwaukee area, engaged in public service activities, electric industry issues and corporate boards.
Previously, Delgado spent 27 years at Wisconsin Electric Power Co. (now We Energies) starting as an electrical engineer and ending as Vice President of Electric System Operations when named to lead the formation of ATC in late 1999. At Wisconsin Electric Mr. Delgado worked in the construction, start up and management of fossil power plants. He led the planning, engineering and construction functions and ended up managing the system operations and generation dispatch activities.
From 1998-99, Delgado was chairman and president of MAIN, the regional reliability council for eastern Wisconsin, Illinois and western Missouri. He has been a trustee of NERC, the North America Electric Reliability Corporation, a member of the Midwest Independent System Operator Transmission Owners Committee and an advisor to the Electric Power Research Institute (EPRI) Power Delivery Group.
Mr. Delgado has been a member of the Department of Energy (DOE) Electric System Reliability Task Force and has held other positions on various committees and task forces in MAIN, EPRI and as a member of an industry advisory board to the DOE laboratories. He was a member of the Greater Milwaukee Committee and of the Marquette University School of Engineering National Advisory Council. He has served on the Board of Forward Wisconsin, the United Community Center and the Wisconsin Manufacturers & Commerce.
Delgado currently serves on the U.S. Department of Energy Electricity Advisory Committee, the University of Wisconsin-Milwaukee Chancellor's Council of Corporate Sponsors and the School of Business Advisory Council. He is a sustaining member of the Greater Milwaukee Committee. On June 14, 2011 Governor Walker appointed Delgado to a five year term as a commissioner of the Southeastern Wisconsin Regional Planning Commission.
Delgado graduated cum laude from Marquette University with a bachelor's degree in electrical engineering. He earned a master's degree in electrical engineering from Marquette University and a master's degree in business administration from the University of Wisconsin-Milwaukee. Delgado is a member of two engineering honorary associations, ETA KAPPA NU and TAU BETA PI. He was named a Chapter Honoree by the Board of Directors of Beta Gamma Sigma of UWM and has received the Professional Achievement Award from the College of Engineering at Marquette University
To Email Jose Click Icon